Who Are Your Influencers?
If you are in tune to the social media and blogosphere world, you can agree that we all have profiles that we love to keep up with. We enjoy their content, we are interested in watching their life unfold— seriously. Anyone else spend countless hours scrolling through a bloggers site, learning all about their lives to the point you think you're besties with them? We don't follow specific celebrities just to see their photos. We are invested in how they live and wish that we had some of that lavish lifestyle. We strive to be more like them—eat the same foods, wear the same clothes, purchase the same lipstick… the list goes on. These individuals are our influencers.
When we want our lifestyle to reflect someone else's, it only makes sense that we would want to be using the same brands and products that they're using. This is the exact strategy behind Influencer Marketing and placing brands in profiles with thousands to millions of followers. Because why wouldn't you want to buy a product or service if your favorite blogger swears by it, right?
Although this mode of product placement has become increasingly popular, it really is just celebrity endorsement that's been reinvented. Celebrities have been tying themselves to brands since the 1760's, when royal families would endorse handmade goods. It used to be, and still is, an accolade of famous athletes to have their face on a box of Wheaties. Although it's not a new trend, the medium has changed from a cereal box to a social media profile. Instead of just using celebrities, marketers are tapping into non-celebrity influencers who have gained their popularity from their photo worthy lives. #bloggerlife
Why It Works
The power of social media is no secret. Utilizing these influencers with millions of followers not only boosts sales, but sky rockets your brand recognition. When a powerful name promotes your company or product, a valuable element of legitimacy is added to your brand. Arguably more important than the number of followers is their loyalty to their influencer. In some cases, a smaller audience has a more engaged connection.
Influencers like Jessica Shyba, who popularly started the 'Naptime with Theo and Beau' blog, highlights her path of motherhood and products she uses in her every day life with her family. She emphasizes functional products that help her to be a better mom and wife.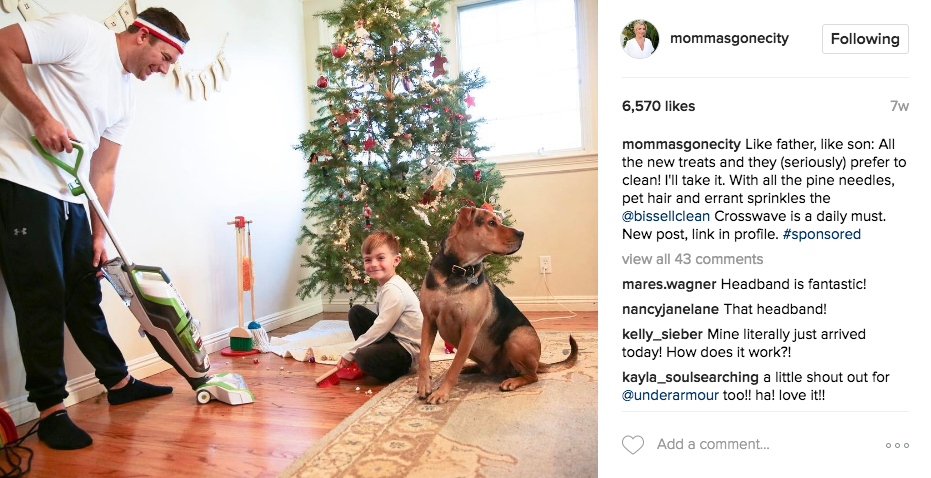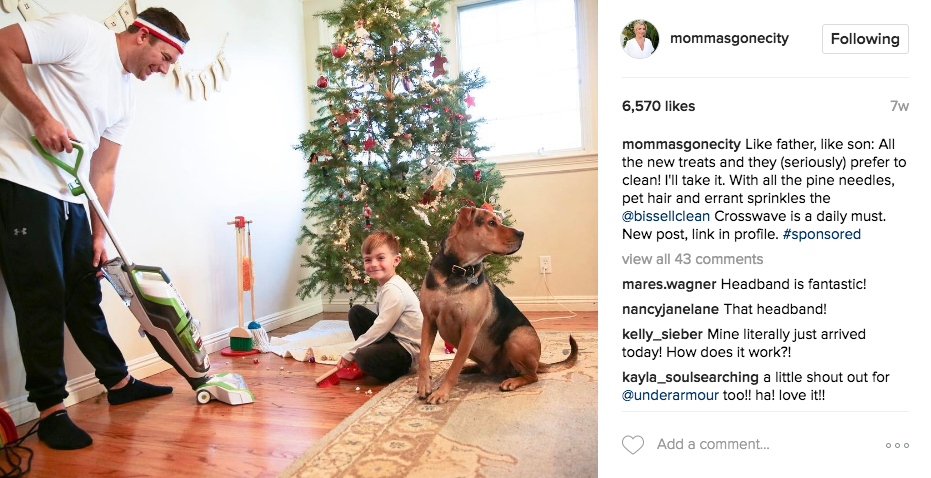 PewDiePie, the Swedish YouTube personality, currently has the highest subscribed Youtube channel with over 53 million followers. The main focus of his videos is his commentary and reactions to various video games as he plays through them. The most influential partnerships he has promoted are with his favorite video games, and a marketing campaign with Mountain Dew (how else would he stay awake to produce so many videos?).
English blogger Poppy Deyes highlights her life as a young, hip photographer. Brands that add luxury to everyday life have tied themselves with her polished Instagram account, her trendy lifestyle, and her casual 1.2 million followers. (now that's impressive.)
Although these figures have different target audiences, they still receive the same dedication. Their followers see these individuals being great at what they do and see the brands that contribute to this greatness.
Could an endorser do wonders for your brand?
So we know what you're thinking— these endorsers have millions of followers, so working with them probably costs an arm and a leg. The truth is you don't need a massive marketing budget to achieve the same results. Influencers exist at a local level too, and can have the same effect on your local audiences as these global endorsers we've previously mentioned. Take the local blog "Skunkboy" as one example. The Skunkboy social media and blog followers add up to over 100K and highlights the down-to-earth life of a Midwest mom. An influencer like this is a perfect target for regional brands.
If you think your company's brand matches an influencer's aesthetic and brand values, there are other ways than dropping a pretty penny to create brand awareness. Some influencers will exchange products for endorsements. Sending influencers samples of your products increases your chance of recognition by them and their audiences. Other influencers endorse products that they are passionate about in exchange for equity in the company. Most influencers who operate 'for profit' sites are open to having conversations about sponsorships and product endorsements. Don't let your budget put you on the sidelines for the influencer marketing game!
When Influencing Backfires
Recently, the Federal Trade Commission has cracked down on endorsers to make sure that they're not taking advantage of their reputation and compromising their followers' best interests. After all, you wouldn't really see your friend's product recommendation in the same way if you found out they were getting paid to tell you about it. Regulations on these endorsements indicate that influencers need to be transparent about their partnerships or make it clear that they were paid with a hash tag such as #ad.
As much as some love to get product recommendations from their favorite influencers, it can be hard to tell when it's genuine. For example, when celebrities like Scott Disick accidentally make it VERY transparent how influencer endorsements work, it's hard to know if he trusts the product at all (Read the caption of this Instagram post and you'll know what we mean.)
Regardless of it's fallbacks, influencer marketing is a powerful tool that more and more marketers are incorporating into their plans each year. From small, regionally based blogs, to Kardashian-level celebrities, influencer marketing has a way to reach your target audience in a more intimate way, as long as you choose the right ones!
If you need help growing your brand awareness, give us a shout at hello@reveladvertising.com!