The annual American Advertising Awards, known as the ADDYs, is the advertising industry's largest competition. This competition exists to recognizes and rewards the creative spirit of excellence in the art of advertising.
On February 25th, members of the Revel team traveled down to Joplin, Missouri to attend the regional ADDY awards. The regional awards are the first of three tiers to the ADDYs, followed by the district and national levels.
This year's theme was "ADDYs are Forever" and celebrated a year of innovation in designs which could stand the test of time.
Revel won a total of seven awards, including three Gold awards and the coveted Best in Show Award, bringing our total number of ADDYs to 44! Below is a snapshot of the work that was recognized at this year's regional ADDYs.
SILVER AWARDS
Excel Dental's Direct Mail Campaign
Category: Direct Mail Campaign
Created for: Excel Dental
Excel Dental, located in Ozark, Missouri has been working with Revel for many years on their strategic advertising initiatives. A part of those plans included a quarterly direct mail campaign that was sent to households in the Ozark area with a coupon for new clients. The design of each mailer changed quarterly to highlight different seasonal events that were reasons to smile: graduations, weddings, holidays, etc.
Bear Village Lifestyle Video
Category: Film/Video/Sound Branded Content, More Than :60 Seconds
Created for: Bear Village
Additional Credits: Canvas Media Group, Video Production
Bear Village was looking to showcase the lifestyle of residents on their campus and the best way to do so is through video. Revel developed a concept for that video that showed high-paced action shots of residents living at Bear Village and taking full advantage of the amenities that are at their fingertips.
Safe and Sober Holiday Card
Category: Public Service Brand Elements
Created for: Missouri Safe and Sober
Missouri Safe and Sober is an alcohol and drug prevention program for high schools and middle schools throughout the state. To promote their program to schools they are not currently in, and to send extra bonus material to those they currently work with, Revel took this advertisement for a free download of a program video and turned it into a modern take on the traditional holiday card.
GLO Digital Ad Campaign & Video
Category: Online/Interactive Campaign
Created for: The Gay & Lesbian Center of the Ozarks (GLO)
Additional Credits: Blend, Video Production
The GLO Center received funding for advertising and came to Revel for guidance on a campaign. Revel developed a brand awareness campaign, donating all of their marketing and creative services so GLO could best utilize their dollars for media placement. The center of this campaign was an interview-style video featuring really members of the GLO Center telling their stories and how a resource like GLO is so vital to our community. We used display ads to push out the video and message and all was tied together using #IAmGLO.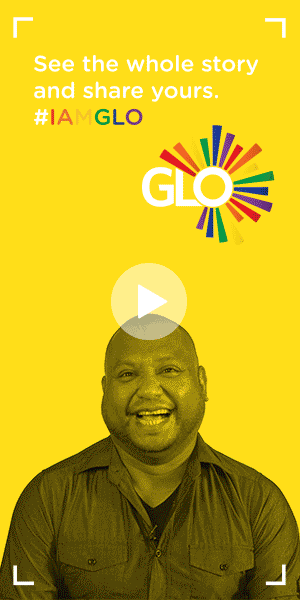 GOLD AWARDS
These projects will be moving on to the district ADDY competition announced on March 24th.
Mother's Packaging
Category: Packaging Campaign
Created for: Mother's Brewing Company
Additional Credit to Kendra Miller, Illustrator
One of Springfield's local breweries, Mother's Brewing Company was looking to refresh their flagship beers. Revel worked with the staff at Mother's and a local illustrator, Kendra Miller, to develop a grid-based design that incorporated a one-of-a-kind illustration that told the story behind each brew.
Springfield Regional Economic Partnership Website
Category: Business-to-Business Website
Created for: Springfield Regional Economic Partnership
The Springfield Regional Economic Partnership (SREP) embarked on a brand refresh last year that was routed in a new website, complete with updated information about the Springfield region for business executives, location scouts and individuals looking to relocate themselves or their business to the area. Revel re-designed their website, updated content and created a better user experience for visitors.
GOLD AWARD & BEST OF SHOW
Youth in Pursuit of Awakening (YIPOA) Sales Kit
Category: Public Service Brand Elements
Created for: Youth In Pursuit Of Awakening (YIPOA)
Youth In Pursuit Of Awakening (YIPOA) is a local non-profit currently working to raise money for their extreme sports complex designed for teenagers and families in the community that will draw people to a relationship with Jesus Christ. They were in need of an impressive sales kit they could present to potential donors at a certain level and above. The vibrant booklet walked through the vision and purpose of the complex and was placed in a custom wooden box with their logo cut into the cover.